Yesterday was an amazing trading session displaying the accuracy of the 3-Day Cycle parameters. First, the projected Low Of Day (LOD) calculated 2088.75…Actual LOD was 2088.25. Second, Max Average Range (MAR) on CD1 was 22.00…MAR + LOD = 2110.25 which was the exact High Of Day (HOD) for the NY Cash Session.
The sell down and reversal was certainly driven by the algorithms on reported news from the Middle East…That said, the Algos are indeed "tuned-in" to the 3-Day Cycle parameters and as such, it's important to get a better understanding of the 3-Day Cycle.
Today is Cycle day 2 (CD2)…Having satisfied both upper and lower price parameters, today may be a "wandering" session. We will mark 2112.50 handle as "Key Resistance" and 2098.00 as "Key Support". Clear and Convert either level will extend range.
Odds of Rally > 10 = 83%; Odds of Rally > 20 = 45%; Average Range = 14.50; Max Average Range = 22.50; Possible High = 2120.50 based upon converting PH (2112.50); Possible Low = 2098.00 based upon average decline.
***Note: The odds highlighted are NOT predictions or trade recommendations, rather a guide based upon historical observed occurrences.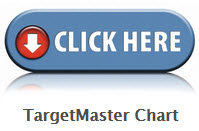 Today's Hypotheses: June (M) Contract
Scenario 1: IF Price Clears and Converts PH (2112.50), THEN odds (60%) favor a move to 2116.25 – 2119.00 STATX Zone.
Scenario 2: Failure to convert PH (2112.50) suggest the need for pullback to find renewed buy response. Levels to be mindful of for potential support are: 2105.50 – 2108 3D CPZ. Below this zone is 2104 – 2100.50 Central Pivot Zone. Key Support marked at 2098.00.
Trade Strategy: Our tactical trade strategy will simply remain unaltered…We'll be flexible to trade both long and short side from Decision Pivot Levels. Continue to focus on Bull/Bear Stackers and Premium/Discounts. As always, remaining in alignment with dominant intra-day force increases probabilities of producing winning trades.
Stay Focused…Non-Biased…Disciplined  ALWAYS USE STOPS!
Good Trading…David
"Knowing is not enough, We must APPLY. Willing is not enough, We must DO." –Bruce Lee