Tom Malone, born in the Midwest, started trading corn futures in the '70s and then went to work with Metropolitan Life Insurance before entering postgraduate work in Florida.
His interest in trading deepened when he was given the rare opportunity to work with the legendary Dr. Martin Zweig and the famous Zweig Forecast for two years. To this day, the Zweig Forecast is renowned as the best newsletter in history, and we all mourn the recent loss of Dr. Zweig.
Tom's trading has been broad, with experience in every commodity traded, but his love is the U.S. stock market and stock picking and market timing. His calls on the market are legendary and in 2007 he was called "the greatest short-term market timer of our generation" by Mike Burke. who has seen tens of thousands over the years.
More recently Tom got the trading group leveraged long on Oct. 4, 2011, for the launch of an epic bull run and what may be a new secular bull market. He also runs several unique trading programs that have helped many beat the market.
---

---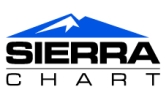 Sierra Chart is a professional Trading platform for the financial markets. Supporting Manual, Automated and Simulated Trading. Sierra Chart is a complete Real-time and Historical, Charting and Technical Analysis platform for the financial markets. Sierra Chart is solid professional quality software. Designed for efficiency and ease-of-use. It has an uncomplicated interface that can handle the most demanding applications.
---

Specializing in Sierra Chart, Trade29 provides traders and trading system developers technical services in the form of custom programming, tools, education and support.
---

Trading Journal Spreadsheets: Easy to use, expertly crafted, and extremely informative Trade-tracking spreadsheets, for all traders! The Trading Journal Spreadsheet software turns raw trading data into refined evaluation analysis, allowing for sound trading decisions. Track every move you make in multiple (customizable) performance tracking categories.
---

Active traders world-wide demand reliability, speed, accuracy and cost-effectiveness from their financial market data provider and Kinetick delivers it to them every day! Kinetick provides fast, unfiltered, real time quotes for stocks, futures and forex that exceed the expectations of the world's most demanding traders, like us!
Please visit the Kinetick website to learn more about its capabilities including how it can be used for FREE with End-of-Day data and how to eliminate CME Group Globex exchange fees on real-time market data!