Welcome to Polaris Trading Group
Polaris Trading Group (PTG) provides institutional quality comprehensive futures day trading education and training that includes an Online Knowledge Course, Live Trading Room and ongoing Training and Mentoring. Thirty-Nine (39) year veteran trader of Investment Banks and Hedge Funds, David D Dube moderates the PTG Trading Room, where he provides traders specific information and institutional analysis on current market conditions.
Polaris Trading Group receives
Global Trade Titan Awards!
2016 – 2019
We are excited to announce that Polaris Trading Group (PTG) has received its 4th consecutive Global Trade Titan Award by internationally recognized, Emergent Expert and Trading Consultant Dr. Dean Handley, PhD, MBA, JD.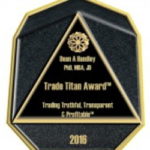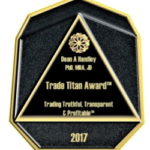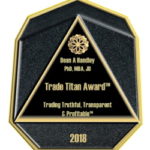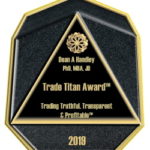 Dr. Handley has personally evaluated over 2374 trade rooms and has found only Four (4) that meet his strict criteria of Truthfulness, Transparency, and Profitability. He has published over 50 papers in the field of futures trading, best attributes for room selection and methods and strategies to trade futures
Read Dr. Handley's full evaluation in Futures Truth Magazine: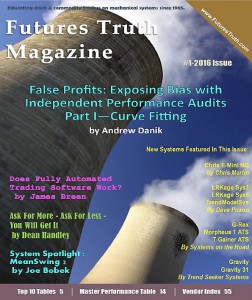 "I am honored to have Polaris Trading Group (PTG) named the 16th Global Trade Titan by Dr. Dean Handley. My Five-Point Mission from Day 1 is listed below…"
"The real benefits accrue to Polaris Members who are dedicated individuals from all walks of life seeking knowledge, to become the very best traders and it is a real gift for me to be able to convey my 38 years of trading knowledge that I learned from Wall Street Investment Banks and Trading Firms."
Thank You and Good Trading…David
Trading Methodology
Blending Market Profile (Structure), Volume Analysis, Statistical Price Zones (STATX), well defined Trade Setups with specific Entry, Exit, and Price Targets.
Each morning's Pre-Market Briefing establishes specific actionable demand and supply zones from which to execute various trend or non-trend trade strategies. As the trade session unfolds, Dynamic S&R levels are continuously updated in real-time which keeps our traders in the "now moment", avoiding pitfalls such as confirmation biases.
Our Mission
Provide the highest institutional quality trading education and training for our members
Help traders "unlearn" bad trading habits and form new empowering ones so that they learn to become consistent traders
Provide professional grade analytical software and institutional trading strategies so the average retail trader can confidently trade along-side the professional "big money" traders
Demystify market action that enables the uninformed retail trader to become an "informed" trader
Empower each student to become a self-reliant, confident and consistent trader
Member Benefits
As a member of Polaris Trading Group you will learn the following:
How to identify and trade from the dominant side of market's price auction
Multiple Time-Frame Price Momentum Trade Strategies
Specific Price and Time Zones upon which to trade
One specific dynamic price level which acts as an anchor for the entire trading session
Market Structure: Law of Pivots and Law of Alternate Pivots
Identifying Signs of Strength and Signs of Weakness
Four (4) qualities that must be present before a trade is considered
Specific PTG Trade Setups (Entries and Exits)
Learn Proper Trade-Risk and Money Management Techniques to Protect Capital
PTG Traders Tool-Box Software Suite
Professional Grade Analytical Indicator Tools that compliments the PTG Trading Methodology. Proprietary Designed Modules such as Balance Chart, Trender, Cycle-Trend, D-Level & Money Box, TargetMaster/X-Zones, Position-Sizing Reward/Risk Algorithm and much more…provides the retail trader with the added "edge" required to develop into a consistent professional trader.
Thank You for Visiting
I would like to personally thank you for visiting with Polaris Trading Group and would like to extend an invitation to subscribe to the PTG Trading Room. Come visit with us and see how our Methodology can help you improve your trading results.
Good Trading, David
Latest from the PTG Blog
Markets (Top Stories) Source: SeekingAlpha.com Economic Calendar https://www.investing.com/economic-calendar/ S&P 500 Prior Session was Cycle Day 2 (CD2): Negative session closed out the month of September which had plenty of "whip-saw" sessions. Price settled within mid-5 day balance. Prior range was 60 handles … Continue reading →
---