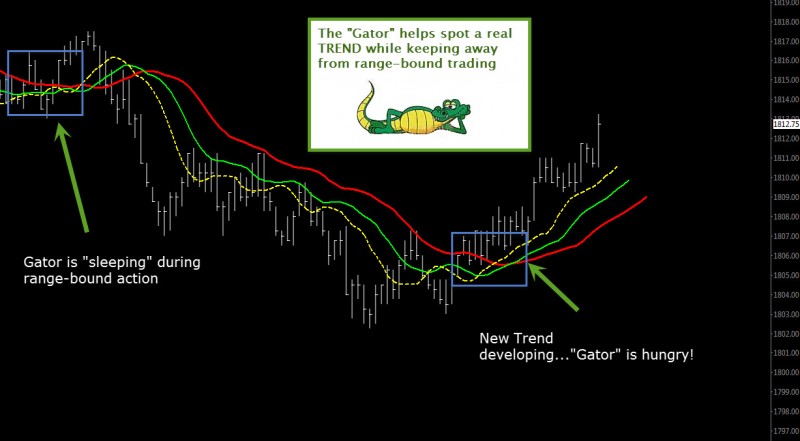 Popularized by Bill Williams... Shows early Trend Development
The "Gator" is described as being like a compass which keeps your trading in the right direction. The Alligator helps you spot a real trend and stay out of range-bound trading, which likely results in unnecessary losses. Combining three median moving averages (3, 5, 8) balances this formation.
We have recreated this indicator after several member requests...
This is a FREE INDICATOR. Click Here to send a request to David.

Updating...