Bulls continue to rule as a steady stream of buying across all sectors continue to auction price higher, albeit on below average volumes. This trend is anticipated to persist until there is a counter-force greater to satisfy current demand. One notable observation from prior session was $1.7B Market on Close Sell Imbalance. Looks like the Institutions are booking some month-end profits…Though one day of imbalances doesn't mean much, but it is worth keeping close watch…Follow the Money!
Today is Cycle Day 2 (CD2)…Odds of Rally > 10 = 83%; Odds of Rally > 20 = 45%; Average Range on CD2 = 14.50; Max Average Range = 22.50; Possible High = 2124.25 based on average expansion above CD1 high; Possible Low = 2102.25 based on average range on CD2.
***Note: The odds highlighted are NOT predictions or trade recommendations, rather a guide based upon historical observed occurrences.
Click on icon below to view TargetMaster Chart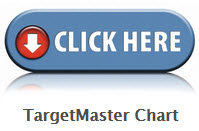 Today's Hypotheses:
Scenario 1: Price hit initial price target (2113.75) in prior session…Continued strength with conversion above PDH (2115.75) is required for further expansion. IF converted, THEN there is a 65% chance of reaching 2118.75, followed by 2120.75…Cycle Range expansion target is 2124.25.
Scenario 2: Failure to clear and convert PDH (2115.75) suggests waning demand, with expectation then for pullback to find renewed responsive buyers. Lower levels to be mindful of are; 2110.75 CPZ, followed by 2107.00 – 2105.00 3D CPZ. Average range price target 2103.75. Violation of PDL (2102.75)
Trade Strategy: Our tactical trade strategy will simply remain unaltered…We'll be flexible to trade both long and short side from Decision Pivot Levels. Continue to focus on Bull/Bear Stackers and Premium/Discounts. As always, remaining in alignment with dominant intra-day force increases probabilities of producing winning trades.
Stay Focused…Non-Biased…Disciplined  ALWAYS USE STOPS!
Good Trading…David
Habitude Eleven
I am courageous and I always act, even in the face of uncertainty and possible loss. Do not say, no fear. Feel the fear and act anyway. I may be frightened, but I still saddle up. I am not reckless. I act promptly in accordance with my methodology. I respect my calculations. I have a healthy respect and I balance that respect with my courage. I am an explorer. I am on a hero's journey.