The 3-Day Cycle Pattern has been in perfect Sync recently as our Price Range Projection Target Zone continue to hold true. This increases confidence in establishing swing positions as well as intra-day directional trades from "Key Decision Zones".
Our expectation laid out in yesterday's Daily Trade Strategy 04.14.15 was quote: "Having closed on the low of range, momentum may take price lower before a retry at rally attempt. IF price can hold above Cycle Day 1 Low (2085.75) THEN odds favor a bounce back to 2092- 94 zone. Odds of 3D Rally > 10 = 82%; Odds of Rally > 20 = 54%; Average Range = 17.75"   The actual range was 17 handles, within "3-ticks" of projected range…Now that builds confidence!
Today begins new Cycle Day 1 (CD1)…Having closed on the highs of range, price momentum is expected to push price higher to max range price target of 2095.75 (20 handles). Current price as of 7:30 am ET…2095.75..BINGO!
Odds of Decline > 10 = 71%; Odds of Decline > 20 = 41%; Average Range = 18.75; Max Average Range = 22.00; Possible High = 2103 based upon average penetration of CD3 high; Possible Low = 2079.50 based upon average range on CD1.
***Note: The odds highlighted are NOT predictions or trade recommendations, rather a guide based upon historical observed occurrences.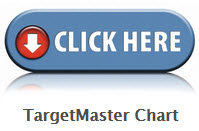 Today's Hypotheses: June (M) Contract
Scenario 1: Having closed near PH (2092.75), expectation is for continued upside strength targeting 2095.25 – 2097.25 STATX Zone. Above this zone measures upwards towards to 2101.50 – 2104.25.
Scenario 2: IF price reverses from 2095 level, THEN pullback to retest PH (2092.75) is expected…Failure to find support at this level targets 2086.75 Central Pivot. Violation of this level deepens decline targeting 2083.50, then 2079.50 TargetMaster Range Breakdown Level.
Trade Strategy: Our tactical trade strategy will simply remain unaltered…We'll be flexible to trade both long and short side from Decision Pivot Levels. Continue to focus on Bull/Bear Stackers and Premium/Discounts. As always, remaining in alignment with dominant intra-day force increases probabilities of producing winning trades.
Stay Focused…Non-Biased…Disciplined ALWAYS USE STOPS!
Good Trading…David
"Knowing is not enough, We must APPLY. Willing is not enough, We must DO. – Bruce Lee