Yesterday's trade action played out as planned, DTS 05.07.15 rallying off projected Low (2056.75) up to average cycle target (2083.50), with a little extra for good luck. Price are currently trading at prior high (2088.25), with Non-Farm Payroll Report due out this morning within an expectation of +230K.
Today is Cycle Day 3 (CD3) Price has achieved the average cycle target of 2083.50 in prior session, so we will leave the door open to further upside or downside given today's market reaction to NFP report. Remain Flexible.
Odds of 3D Rally > 10 = 82%; Odds of Rally > 20 = 54%; Average Range = 17.75; Max Average Range = 21.50; Possible HOD = 2098 based upon average penetration of CD2 high; Possible LOD = 2066.65 based upon max average range on CD3.
***Note: The odds highlighted are NOT predictions or trade recommendations, rather a guide based upon historical observed occurrences.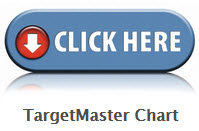 Today's Hypotheses: June (M) Contract
Scenario 1: IF price clears and converts PH (2088.25), THEN expectation would be to extend the upside to 2092.50 – 2096 STATX Zone. Above this zone are layered levels 2098.50, 2101.50, 2105.25 TargetMaster Range Breakout Target.
Scenario 2: Failure to convert PH (2088.25) calls for pullback into prior day's range with initial support 2082.25 – 2080.75 zone…Below this zone are layered levels between 2078.75 – 2076.75 down to 2072.50…TargetMaster Range Breakdown Level 2065.50.
Trade Strategy: Our tactical trade strategy will simply remain unaltered…We'll be flexible to trade both long and short side from Decision Pivot Levels. Continue to focus on Bull/Bear Stackers and Premium/Discounts. As always, remaining in alignment with dominant intra-day force increases probabilities of producing winning trades.
Stay Focused…Non-Biased…Disciplined  ALWAYS USE STOPS!
Good Trading…David
"Knowing is not enough, We must APPLY. Willing is not enough, We must DO." –Bruce Lee