Economy
There are positive-minded people that say "Hope Springs Eternal"…Others say: "Hope is Not a Strategy". Regardless of what viewpoint you may closely align to, stocks and bonds surged around the world on news of Greece's last-ditch package of proposals, giving another boost to global shares after weeks of heavy pressure. European Commission spokesman Martin Selmayr said in a Twitter post that Greece's new offer "was a good basis for progress.
After failing to agree on a cash-for-reforms deal with Athens last week, eurozone leaders are holding an emergency summit today to "urgently discuss the situation of Greece at the highest political level." The summit comes just eight days before Athens needs to make a crucial €1.6B payment to the IMF. Over the weekend, Greek PM Alexis Tsipras submitted a new reforms package to foreign creditors, signaling eleventh-hour concessions to avoid a possible default.
Trading
Price tested CD2 high early in last Friday's session and failed to move above, hence, the anticipated decline begin since prior cycle targets had been achieved and exceeded. Typically when that occurs buy-side energy has been exhausted, so new selling tends to push price lower on CD3 to probe for next cycle's secure low. Friday's price decline probed the prior breakout level (2098.00) and end of week settlement.
Overnight trade is higher testing PH (2117.75) on renewed optimism that a deal will be struck in today's emergency summit meeting. We will mark current range parameters as 2098 – 2118 zone.
Today is Cycle Day 1 (CD1)…Odds of Decline > 10 = 71%; Odds of Decline > 20 = 41%; Average Range = 18.75; Max Average Range = 22.00; Possible HOD = 2126.50 based upon penetration and conversion of PH (2117.75); Possible LOD = 2095.50 based upon Average Decline on CD1
***Note: The odds highlighted are NOT predictions or trade recommendations, rather a guide based upon historical observed occurrences.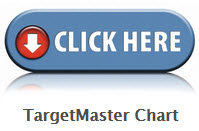 Today's Hypotheses: July (U) Contract
Scenario 1: IF price clears and converts PH (2117.75), THEN there is a 50% chance of extending to 2125.00 – 2126.50 TargetMaster Breakout Level.
Scenario 2: Failure to convert PH (2117.75) keeps price with prior day's range, with initial support marked at 2104.00 Central Pivot, with stronger support between 2096.50 – 2099.50 Three Day Central Pivot Zone. Violation of this zone targets 2093.75 – 2091.25 with statistical low extreme zone 2086.75 – 2085.00.
Trade Strategy: Our tactical trade strategy will simply remain unaltered…We'll be flexible to trade both long and short side from Decision Pivot Levels. Continue to focus on Bull/Bear Stackers and Premium/Discounts. As always, remaining in alignment with dominant intra-day force increases probabilities of producing winning trades.
Stay Focused…Non-Biased…Disciplined  ALWAYS USE STOPS!
Good Trading…David
"Knowing is not enough, We must APPLY. Willing is not enough, We must DO." –Bruce Lee