Economy
German lawmakers are expected to give Berlin the green light today for negotiations on a third multi-billion euro bailout for Greece, despite Finance Minister Wolfgang Schaeuble questioning whether it will succeed. Yesterday, the ECB increased emergency funding to keep the debt-laden country's banks afloat, while EU finance ministers approved a €7B bridge financing, allowing Athens to avoid defaulting on a bond payment next Monday and clear its arrears with the IMF. Greek banks are also scheduled to open on Monday, but capital controls will remain in place.
Trading
In yesterday's Daily Trade Strategy Report 07.16.15 we commented: "Current trend direction has ample energy to continue higher if the power that be want it so, remained disciplined to staying aligned with dominant forces." 
Normally Cycle Day 1 (CD1) odds favor a decline of at least 10-handles…There are times within Cycles that directional momentum energy trumps the normal ebb and flow of the Cycle. This aberrant behavior is actually a sign of continued strength such as we are observing now, so the strategy is simply to maintain proper alignment with the dominant force until Cycle resets itself.
Today is Cycle Day 2 (CD2)…Odds of Rally > 10 = 83%; Odds of Rally > 20 = 45%; Average Range = 14.50; Max Average Range = 22.50; Possible HOD = 2125.75 based upon Average Cycle Rally Target; Possible LOD = 2103.25 based upon Average Cycle Range.
***Note: The odds highlighted are NOT predictions or trade recommendations, rather a guide based upon historical observed occurrences.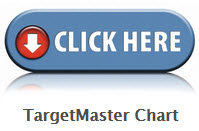 Today's Hypotheses: September (U) Contract
*****The levels outlined below are more general framework within a larger range…They are to be used are reference prices from which to consider trade opportunities, not hard trade levels.
Scenario 1: IF price clears and converts PH (2118.50), THEN initial upside targets 2120.75 – 2122.50 STATX Zone…Above this zone measures 2125.75 Average Cycle Rally Target.
Scenario 2: Failure to convert PH (2118.50) and subsequent violation and conversion of 2110.75, shifts trade dynamics back to Bears with downside projections measuring 2106.75…2105.00…2103.25 Average Range Decline Target.
Trade Strategy: Our tactical trade strategy will simply remain unaltered…We'll be flexible to trade both long and short side from Decision Pivot Levels. Continue to focus on Bull/Bear Stackers and Premium/Discounts. As always, remaining in alignment with dominant intra-day force increases probabilities of producing winning trades.
Stay Focused…Non-Biased…Disciplined  ALWAYS USE STOPS!
Good Trading…David
"Knowing is not enough, We must APPLY. Willing is not enough, We must DO." –Bruce Lee