Economy
Slowly bringing its debt crisis to a close, Greece has initiated the process for a total payment of €6.25B to the ECB and IMF, and will repay a €500M loan to its central bank. As Athens blew past multiple political and financial supposed end-dates over the past five months, July 20 always remained a make-or-break moment, as EU law would then ban the ECB from financing the government. Greek banks also reopened their doors this morning (following PM Alexis Tsipras' weekend cabinet reshuffle), although extensive capital controls will still remain in place.
Trading
The S&P has closed higher for seven consecutive sessions and prices closed near the daily highs on the last six. There is one notable feature about Friday's range: it's the narrowest of the year and volume was the lowest in the last seventeen session. Welcome to Mid-Summer trade…
Today is Cycle Day 3 (CD3)…There still remains room to rally higher to achieve Average Cycle Target 2125.75…The narrowing of the range and decline in volume suggest the immediate uptrend is at least tiring…THIN TO WIN!
Odds of 3D Rally > 10 = 82%; Odds of 3D Rally > 20 = 54%; Average Range = 17.75; Max Average Range = 21.50; Possible HOD = 2128.00 based upon penetration of CD2 high; Possible LOD = 2102.25 based upon average range on CD3
***Note: The odds highlighted are NOT predictions or trade recommendations, rather a guide based upon historical observed occurrences.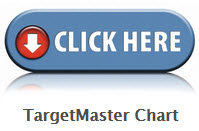 Today's Hypotheses: September (U) Contract
*****The levels outlined below are more general framework within a larger range…They are to be used are reference prices from which to consider trade opportunities, not hard trade levels.
Scenario 1: IF price clears and converts PH (2120.00), THEN initial target is 2122.50 followed by extension to 2125.75 average cycle target…Above this level measures 2128.25 – 2129.25 STATX Zone.
Scenario 2: Violation of ONL (2117.75) initially targets 2112 (Key Marker)…Subsequent violation and conversion of this level opens door to deeper corrective downside price movement targeting 2109.50 – 2108.25, followed by 2105.75 – 2103.25. Violation Target measures 2101.45.
Trade Strategy: Our tactical trade strategy will simply remain unaltered…We'll be flexible to trade both long and short side from Decision Pivot Levels. Continue to focus on Bull/Bear Stackers and Premium/Discounts. As always, remaining in alignment with dominant intra-day force increases probabilities of producing winning trades.
Stay Focused…Non-Biased…Disciplined  ALWAYS USE STOPS!
Good Trading…David
"Knowing is not enough, We must APPLY. Willing is not enough, We must DO." –Bruce Lee