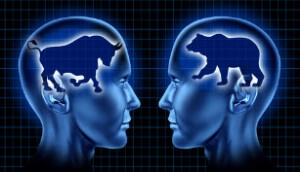 The all-important monthly Non-Farm Payroll (NFP) Report is expected to show an increase of 210K in April after increasing 192K in March, while the unemployment rate fell from 6.6% from 6.7%.
The Dow Jones has already hit a new high, with the broader market measure S&P Index within a whisker of hitting new highs. Nasdaq and Russell 2000 have bounced off important pivot test, so with the Fed continuing its taper, it's critical that the NFP confirms increasing job growth.
Over night trade is very light ahead of jobs report…Yesterday's trade was confined to approximately 10 handle range between 1872 – 1882. Below are some levels to consider if price exceeds these levels in today's session:
IF price penetrates PDH (1882.75) and converts, THEN upside targets 1888.00, followed by 1891.25 – 1893, with extremes to 1896 – 1900.
IF price fails to convert high, THEN pullback to initial support 1872 – 74 zone (3D CPZ). Below this zone extends down to 1865 – 67 zone, with extremes measuring 1860 – 63 zone.
Stay Nimble…Follow  Your Trade Rules…ALWAYS USE STOPS!
Good Trading…David
Habitude Eight
I can recover from any setback. I have an attitude of abundance. I affirm abundance in the universe. I know I cannot begin to count the stars. I realize the ocean doesn't care whether I go to it with a bucket or a teaspoon. I know the market provides a river of opportunities. I invest in my capabilities. I will be happy with my results.